ISEA2012 Downtown Block Party
a free public event for ISEA2012 Albuquerque: Machine Wilderness
---

516 ARTS and Creative Albuquerque present the Downtown Block Partyduring the Intel Education Day for ISEA2012 Albuquerque: Machine Wilderness, the Eighteenth International Symposium on Electronic Art. The entire general public is invited to this free, outdoor celebration, which features artworks focusing on the conference sub-theme of Transportation and fun for all ages. The programs include hands-on interactive DIY demos, performances, projections, illuminated projects and kinetic sculptures. Music and dance happen throughout the event. All activities take place along Central Avenue between 4th and 6th Streets.
Intel Education Day is part of the ISEA2012 Education Program focused on teaching STEM (Science, Technology, Engineering and Math) through Art. It offers a day of educational presentations, teacher training and youth activities, with a special focus on 6-12th students and teachers (9am-8pm at indoor venues Downtown). The concurrent Downtown Block Party (4-9pm) includes something for everyone!
The following are just a few of the featured artists and projects:
---

Composer Christopher Marianetti and dancer/choreographer Mary Margaret Moore create Symphony 505 in which lowrider cars become the instruments of a new music and dance work. At the end of the work, the audience is able to play or DJ the cars. Don't miss this special performance presented by 516 ARTS at 6:30pm in the parking lot at the corner of 6th Street and Central Avenue.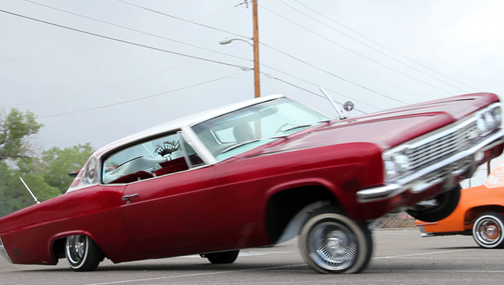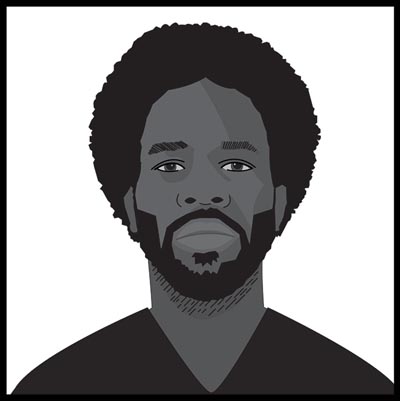 DJ Memetric (Kwende Kefentse) from Toronto is deeply influenced by his Caribbean background and Toronto's international-but-perennially-mixed-up culture. He uses Hip Hop to help him connect the dots between styles, sounds and people on the dance floor. Artist Harrod Blankhad a dream in which he covered his car with cameras and then drove around and took pictures of people on the streets. This dream inspired him to build such a vehicle in reality. His Camera Van features more than 2,500 cameras, some of which are wired to function, digital monitors displaying a slide show of images taken by the van around the world, and a film strip made up of multiple TV monitors. Miguel Palma from Portugal has created a Remote Desert Exploration Vehicle, in collaboration with engineers, geographers, military historians and others, by converting a former military vehicle into a remote exploration vehicle that explores desert surroundings during the day and returns to urban areas to project the desert imagery on buildings at night (sponsored by ASU Art Museum and the Desert Initiative).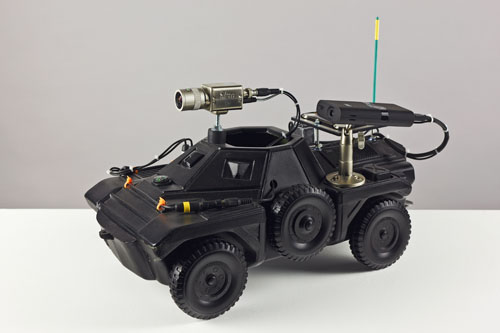 DNA Fire Dance Company present Fire on the bus, YO!, a fire dance on top of the converted New Mexi-Bus that houses a DJ who brings his own magic concoction to the mix. The New Mexi-Bus is a Mobile Alternative Energy and Culture Station, which is both an art installation and a sustainable energy demonstration that is an aesthetically beautiful, fully functional power and art station. The Chuppers Electric Ensemble perform Circus Electrique with special guests Milche de la Maquina, Albuquerque Boys Choir and members of Blackout Theatre. The Chuppers, facilitated by Manny Rettinger, create musical instruments which combine old and new technologies. Artist Raven Chacon gives a solo performance of Totem of the Total Siren, utilizing custom-built electric and electronics instruments to anticipate the near future, sonic, graphic and political landscapes of this desert region and its peoples.
For a full listing of participants and related events during the ISEA2012 Downtown Block Party, visit the ISEA2012 website for Intel Education Day/Block Party

ATTENDANCE INFORMATION:
Location: Downtown Albuquerque on Central Avenue between 4th & 6th Streets
More info: www.isea2012.org, 505-242-1445
• All outdoor events for the Downtown Block Party (4-9pm) are free and open to the public.

• Indoor conference programs for Intel Education Day (9am-8pm), including talks, screenings, keynote speakers and performances, require conference registration for admission. Attendees can register for the one-day of the 6-day conference at www.isea2012.org.

• Scholarships for Intel Education Day are available for 6th-12th grade teachers and students on a first come first served basis. Fill out a scholarship application at www.isea2012.org.

• There will be food trucks and a variety of Downtown establishments open for refreshments during Intel Education Day and the Downtown Block Party.

• Street parking is free on Sundays. Garage fees may apply. The closest garage is behind the KiMo Theatre at Copper and 5th Street.

ISEA2012 is produced by 516 ARTS, in partnership with The University of New Mexico, The Albuquerque Museum of Art & History and 100+ partners. The Downtown Block Party is made possible in part by Intel Corporation and Bernalilllo County. Special thanks to the Downtown Action Team, Downtown Arts & Culture District and Park-It-Place. For a complete list of ISEA2012 funders, please see the ISEA2012 guide or visit www.isea2012.org.
Images: Harrod Blank, Camera Van; Christopher Marianetti & Mary Margaret Moore, with the Down Low Car Club, Symphony 505; Kwende Kefentse; Miguel Palma, Remote Desert Exploration Vehicle; DNA Fire Dance Company
---
Related Events: