Digital Latin America
Multi-site Exhibition, Symposium & Downtown Block Party
516 ARTS and partners produced Digital Latin America, an outgrowth of the Latin American Forum for the award-winning International Symposium on Electronic Arts (ISEA2012) produced by 516 ARTS in 2012. It explored the North/South axis of cultural development and exchange between South America, Central America and the United States. Presenting partners are the UNM Art Museum, the Albuquerque Museum of Art & History and the National Hispanic Cultural Center.
Digital Latin America looked at the ways in which artists negotiate the complex terrain between global and local, virtual and real, and political and private, in the creation of work that proposes alternative understandings of technology, art and cultural exchange. Connecting individuals, cultures, traditions and social histories to a rapidly expanding global network remains not only a pressing challenge, but a profound opportunity and necessity. The utopian notion of closing the "digital divide" represents a paradigm shift that encourages the participation of all communities and cultures to express themselves through contemporary methods and continue a progressive existence in today's technology dependent society.
Digital Latin America included:

• EXHIBITION: The multi-site, international art exhibition highlights 16 contemporary artists from Latin America and the U.S. with innovative, interactive artwork. Featured artists were from Argentina, Brazil, Chile, Colombia, Mexico, Peru, New Mexico, Navajo Nation, California, Kansas and Texas. It was curated through a combined invitational and juried process, which involved a planning committee made up of leading minds from Latin America, New Mexico and the region. The exhibition was based at 516 ARTS with off-site artworks at UNM Art Museum and the Albuquerque Museum of Art & History. It was accompanied by an exhibition catalog published by the acclaimed Radius Books.

• SYMPOSIUM: The opening weekend Symposium showcased presentations and performances in new media art that addressed the intersecting fields of art, technology and science in Latin America and the United States. The Symposium was organized by 516 ARTS and hosted by the Albuquerque Museum of Art & History.

• BLOCK PARTY: The Downtown Block Party featured an array of visual and performing arts, as well as food and entertainment celebrating the arts and cultures of Latin America and New Mexico. It offered fun for all ages in Albuquerque's urban center, with performances, projections, illuminated projects, kinetic sculptures and interactive demos. The Downtown Block Party was presented by 516 ARTS on Central Avenue between 5th and 6th Streets in Downtown Albuquerque, concurrently with the opening reception at 516 ARTS.


EXHIBITION ARTISTS:

At 516 ARTS:

Jessica Angel
Hernando Barragán
Giselle Beiguelman
Rejane Cantoni & Leonardo Crescenti
Paula Gaetano-Adi
Matt Garcia
Rafael Lozano-Hemmer
Amor Muñoz
Jessica Pizaña Roberts
Paola Torres Nuñez del Prado
Claudia X. Valdes
Gabriel Vanegas
Javier Villegas
Willam Wilson

At the UNM Art Museum:

Oscar Muñoz: Biografias
Curated by Lisa Tamiris Becker, Director, UNM Art Museum



At the Albuquerque Museum of Art & History:

Elizabeth Cunningham





EDUCATION PROGRAM:

In addition to the Opening Weekend Symposium and the Downtown Block Party, Digital Latin America programs included a STEM + Arts Education for youth produced with the National Hispanic Cultural Center (NHCC), featuring a series of school workshops and STEM + Arts related youth activities at the NHCC and 516 ARTS, as well as related community programs throughout the summer.
---



Still Available!

Digital Latin America
---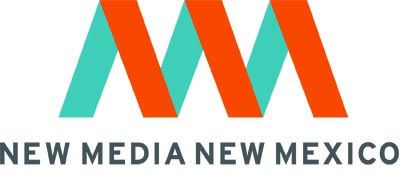 516 ARTS in Albuquerque and Parallel Studios in Santa Fe announced the launch of New Media New Mexico, an ongoing effort to highlight media arts in our state each summer.

In June 2014, the annual New Media New Mexico began with Digital Latin America in Albuquerque presented by 516 ARTS, and CURRENTS 2014 in Santa Fe presented by Parallel Studios, along with an array of partners in both cities.
Media:
Articles:
read: Art in Review: "Digital Latin America" at 516 ARTS, by Grace Labatt, Santa Fe New Mexican Pasatiempo, June 27, 2014
read: Critical Reflection: Digital Latin America, by Diane Armitage, THE Magazine, July 2014.
read: Albuquerque's "Digital Latin America" Etches Parallel Visions, by Margaret Wright, Adobe Airstream, July 2014
read: Blog post: "5 Minutes with New Media Artist Jessica Angel", by Teresa Buscemi, Pyragraph, June 3, 2014
read: "Digital fiesta", by Mike English, Local IQ, May 28, 2014
read: New Mexico hosts a range of new media art this summer in a pair of joint projects - "Currents" and "Digital Latin America," by Matthew Irwin, Art Ltd., May/June 2014
read: Blog post: "Digital Art with a North/South Consciousness" by Rafael Martinez, New Mexico Mercury, July 2, 2014.
read: Huffington Post "Haiku Reviews" by Peter Frank, HuffPost Arts & Culture, September 24, 2014.
Radio:
preview: DIGITAL LATIN AMERICA & "Florcita Andina" - KUNM Espejos de Aztlán
listen: Digital Latin America Explores Art and Technology - KUNM Women's Focus
listen: Latin American Electroacoustic Art: Interview with Ricardo Dal Farra
Video:
watch: 516 ARTS Digital Latin America Block Party, by Benito Aragon, New Mexico Mercury, June 6, 2014.
watch: "'Digital Latin America' Artists in Their Own Words", by Benito Aragon, New Mexico Mercury, June 7, 2014
Image (top): Javier Villegas, Herbaceous, 2012, interactive video.