DOWNTOWN BLOCK PARTY
HABITAT: Exploring Climate Change Through the Arts
Interactive art projects, food, music and fun for the whole family!
516 ARTS presents our third Downtown Block Party, this year in partnership with Downtown ABQ MainStreet Initiative and the Outpost Performance Space. This event is part of the season-long collaboration called HABITAT: Exploring Climate Change Through the Arts. We invite everyone to this free outdoor event featuring interactive art projects, performances, demos and education opportunities that examine issues of climate change and ways we can make a difference for the future. Topics include solar power, alternative energy, water issues, local farming and food economy.
---
---
MUSIC:
Presented in partnership with Outpost Performance Space
DJ Gabriel Jaureguiberry will kick off the celebration with his energetic record spinning style and keep the party going between band sets. (4-5pm & 6:15-6:45pm)
Racine Kreyol is a dynamic group of Haitian and Latin American artists dedicated to educating the Albuquerque community about the rich tapestry of Haitian culture. They play a mix of Afro-Caribbean sounds and Reggae and have dancers peforming with them. (5-6:15pm)
Jade Masque: The music of Jade Masque has been described as "Globally Infused South Western Rock." Their original music is an eclectic blend of influences encompassing the complexities of Jazz, Reggae Roots, Latin dance beats, the modal music of India and the Middle East as well as the raw energy of American Rock & Roll. (6:45-8pm)
---
---
ART PROJECTS:
Bosque Ecosystem Monitoring Program by Jacobo Hernandez & Bosque School Studentspresented by ABQ Mini-Maker Faire
Jacobo Hernandez is working with Bosque School to build mobile environmental monitoring stations to be used in the Bosque. The students have built the solar powered stations themselves and use data collected to discuss climate change as part of the larger ecosystem within the local community. Block Party audiences will get to experience the station as it collects information about the wind, water, humidity, light and temperature in the immediate area.
Energy Illuminations by Abbey Hepner & Jason Hullinger
Energy Illuminations is a collection of lamps made with bioluminescent materials that are activated when energy-related keywords appear on Twitter and Google. These biological light sources are only lit when the energy conversation is active. The lamps are triggered in real time, allowing viewers to contribute to the virtual conversations and witness the result. Algae are a source of remediation for radionuclides so Energy Illuminations comments on the biological resiliency as well as the potential of biolights in the future.
The Future of Energy by Andrea Polli with Social Media Workgroup students from UNM
The Future of Energy includes a public interactive event, where UNM students will engage the public with local energy issues using an app to find and create potential energy, and to see what they are gathering or generating in real time on visualization tools. Students will also engage the public in discussions about renewable energy potentials in and around Downtown Albuquerque and invite visitors to contribute ideas to a growing database of future energy ideas.
GhostFood by Miriam Simun
GhostFood explores eating in a future of biodiversity loss brought on by climate change by serving scent-food pairings that are consumed by the public using a wearable device that adapts human physiology to enable taste experiences of unavailable foods. Scents of foods threatened by climate change are paired with foods made from climate change-resilient foodstuffs, to provide the taste illusions of foods that may soon no longer be available. Actors from Tricklock Company will be part of this interactive performance.
Leftovers Project by Robert Hoberg with Downtown Grower's Market & Food Karma
According to a recent report by UNEP and the World Resources Institute, 30-40% of the food supply in the United States is wasted, equaling more than 20 pounds of food per person per month. Leftovers Project is making an effort to bring the problem of excess food to the forefront of our community's awareness by using local excess food collected from that morning's Growers' Market and offering it for sale at donation based pricing. Leftovers Project encourages sharing the wealth by offering everything for sale in pairs and asking customers to give away half of your purchase.
Little Sun Pop-Up Shop by Olafur Eliasson & Frederik Ottesen
Little Sun is a social business and global project addressing the need for light in a sustainable way that benefits communities without electricity, creates local jobs, and generates local profits. The Little Sun solar powered lamp is a unique combination of beautiful design and exceptional engineering has made the lamp popular across the globe.
Mourning Global Warming by Sarita Zaleha
Mourning Global Warming includes a growing collection of in-progress embroideries. Participants will stitch names of devastating hurricanes and typhoons while discussing concerns regarding climate change. The collective labor of mourning becomes visible through variations in each participant's stitching. The completed embroideries are sewn into patchwork flags, which are using in climate change events throughout the country.
Parklet by ABQ UNM CityLab
Using recycled materials such as cardboard tubes, plants and artificial turf, UNM's CityLab will set up a pocket park in the street to create an urban park for Block Party goers to rest, relax and continue community discussions spurred by the Downtown Block Party exhibits.
The PASEO
The PASEO is a festival dedicated to bringing the art of installation, performance and projection to the streets of Taos, New Mexico. Occurring in collaboration with Taos Fall Arts Festival, The PASEO will again unite the 2015 fall arts venues, creating a new platform for the public display of art within the Taos Historic District on September 25 & 26. The PASEO team will be on site to talk about the festival with demonstrations from participating artists Ruben Olguin and Abbey Hepner.
Public Energy Art Kit (P.E.A.K.) by Steve Lambert & Collaborators
P.E.A.K. is a large-format printed compendium of 14 posters about the challenge of tackling climate change, energy inequality and fossil fuel dependency. Block Party attendees are encouraged to take posters, post around town, snap a photo and post to as many social media platforms as possible using the hashtags #EnergyReality #HABITAT #516ARTS. The Public Energy Art Kit is a project of the Post Carbon Institute, Foundation for Deep Ecology, Grace Communications and Wallace Action Fund.
The Royal Road Project by Ethan Bach, Charles Veasey and J. Craig Thompkins

The Royal Road Project is an interactive digital installation created from video, audio, custom made software and a unique panoramic monitor. The Royal Road Project encourages one to take time, slow down and understand the beauty and contemplate the path's history and the complexity of contemporary cultural relationships of New Mexicand and beyond.

Mobile Seed Story by SeedBroadcast
SeedBroadcast and the Mobile Seed Story Broadcasting Station is an old bread truck that has been retrofitted into a solar-powered roving vehicle touring the American Southwest to record Seed Stories with the public and present its multi-media, open-sourced exhibition about agriculture in the face of climate change, multinational domination and food insecurity.
Taking One's Temperature by Mark Lee Koven
Taking One's Temperature is an interactive installation that integrates scientific data, technology and art. Participants will have the opportunity to better understand their climate as well as share personal stories, beliefs, and perceptions about climate change. Using playful activities and altered environmental conditions through experiential aural and visual content, they will also discover how visual information and data can be expressed, how art can be a catalyst or vehicle for methods of data collection and how our personal memories play a role in how we perceive environmental influences, current perceptions and beliefs.
Food at the event includes Fresco New Mexico, Robert Hoberg & Food Karma, Pop Fizz and Street Food Institute. Check out the tents for hands-on activties, demos, networking and information on ways to make a get involved and difference in our daily lives and community with:
111 Media Collective T-Shirt Lab
CiQloVÍA
Explora
Juntos
Mid-Region Council of Governments
Positive Energy Solar
Sierra Cub
Zagster
And visit 516 ARTS to see the exhibitions, and check out a climate change pop-up book shop from BookWorks.
---
---
Event Sponsors to date: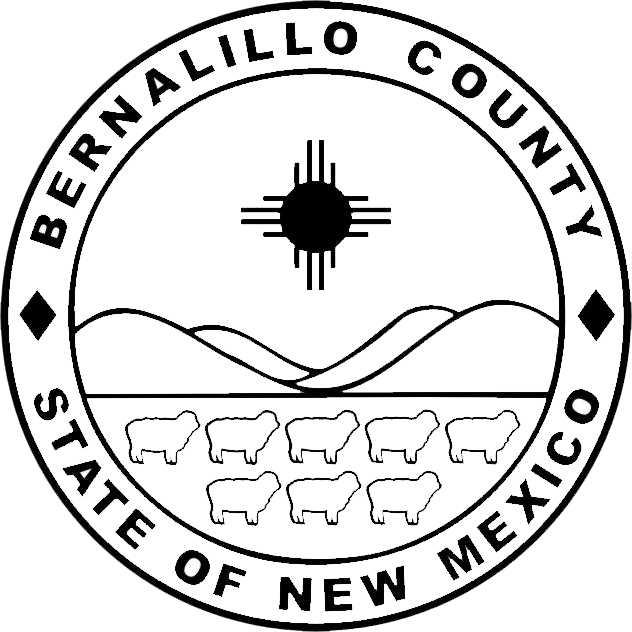 Images: GhostFood by Miriam Simun, Earthdrop by Mark Lee Koven, Public Energy Art Kit (P.E.A.K.) by Steve Lambert and Collaborators, Racine Kreyol, GhostFood by Miriam Simun.