PhotoSummer 2015
PhotoSummer is a collaborative initiative that strives to represent and actively promote historical and contemporary photography in New Mexico. Each summer UNM Art Museum will partner with other organizations in Albuquerque, Santa Fe and throughout the state in order to highlight the very best of photographic practice and scholarship. 
PhotoSummer 2015 featured exhibitions and public programs in Albuquerque and Santa Fe, focused on contemporary photography that spans regional, national and international artists, curators and scholars. Fraction of a Second, a multi-site exhibition at 516 ARTS and UNM Art Museum curated by David Bram, was PhotoSummer's inaugural exhibition. The partners for PhotoSummer 2015 included UNM Art Museum, 516 ARTS, Richard Levy Gallery, SCA Contemporary Art and Central Features in Albuquerque and CENTER and Center for Contemporary Arts in Santa Fe. A program guide was published to all of the events, talks and workshops, which is available here and further down this page.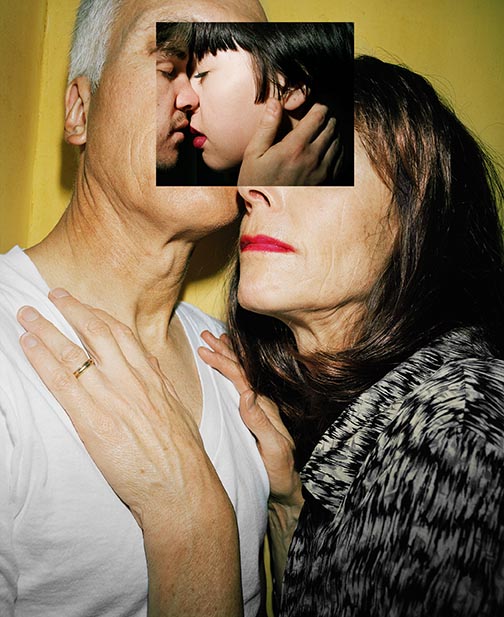 ALBUQUERQUE JUNE 5-6:
• Fraction of a Second 
June 5 – August 8
Opening reception at UNM Art Museum: Friday, June 5, 6-8pm
Opening reception at 516 ARTS: Saturday, June 6, 6-8pm
Curated by David Bram, editor and publisher of Fraction Magazine, this multi-site exhibition brought together diverse contemporary photography by established and emerging artists, with local and national artists featured at 516 ARTS and international artists featured at UNM Art Museum. The exhibition was accompanied by a catalog published by Radius Books, with essays by Michele Penhall and James Elkins.
TWO LOCATIONS: 
516 ARTS, 516 Central Ave. SW, Downtown Albuquerque • 505-242-1445, www.516arts.org 
UNM Art Museum, UNM Main Campus, Popejoy Hall, Albuquerque • 505-277-7315 • www.unmartmuseum.org
• Stealth Investigations: Jessamyn Lovell, Lee Montgomery & Trish Stone
June 5 - July 17
Reception: Friday, June 26, 6-8pm
Stealth Investigations was an exhibition of three artists who employ photography and video as methods of surveillance, engaging issues of privacy, intimacy and communication. 
LOCATION: SCA Contemporary Art, 524 Haines NW Albuquerque • 505-228-3749 • www.scacontemporary.com
SANTA FE, JUNE 11-14:
• The Review Santa Fe Photo Festival
Produced by CENTER
June 11 – 14
Review Santa Fe Photo Festival is a photographic conference and exhibition series showcasing outstanding international photographic projects. 100 photographers are chosen to meet one-on-one with 45 curators, editors, publishers and others who travel from around the U.S. to Santa Fe to scout talent. The public was invited to join the photographic vanguard for the following programs: Keynote by Lucy Lippard (Thursday, June 11, 6-7pm); Artist Presentations featuring the twelve award winners (Friday & Saturday, June 12 & 13, 11am-5pm); Portfolio Viewing of 100 juried portfolios - invited participants had the opportunity to view contemporary photography and engage in dialogue with the artists from all over the world about their documentary projects, photo journalism, and fine art projects (Friday, June 12, 6-8pm); and a special dinner honoring luminary Anne Wilkes Tucker, curator at the Museum of Fine Arts, Houston (Saturday, June 13, 7-10pm). 
Info: 505-984-8353 • VisitCenter.org
• The Curve: CENTER international award winners
June 12 – September 13
Opening Reception: Friday, June 12, 6-8pm
For the third year in a row, CCA proudly presented outstanding photography from CENTER. The Curve showcased eleven winners of the Project Grants and The Curator's Choice, Editor's Choice and Director's Choice Awards. 
LOCATION: Muñoz Waxman Main Gallery, Center for Contemporary Arts, 1050 Old Pecos Trail, Santa Fe
505-982-1338 • www.ccasantafe.org
PLUS:
• Andy Mattern: Driven Snow
June 19 – July 25
Opening reception: Friday, June 19, 6-8pm
Driven Snow is a series of photographs that focuses on the chunks of snow and ice that accumulate under cars during winter. A byproduct of weather and urban transit, these solid formations are a kind of temporary automatic sculpture somewhere between natural and human made.
LOCATION: Central Features, 109 5th St. SW, Downtown Albuquerque • 505-243-3389 • www.centralfeatures.com
• Gordon Parks and Rania Matar: Exposure
Project Room: Sandi Haber Fifield: After the Threshold 
June 13 – July 24
Reception: Friday, June 19, 6-8pm
Exposure by Gordon Parks and Rania Matar presented a deeply humanitarian perspective to human rights conflicts both past and present, from Parks' series about the wake of the 1955 bus boycott in Montgomery, Alabama, to Matar's work about Syrian refugee children living in her hometown of Beirut. The project room featured photographs by Sandi Haber Fifield exploring how small glimpses of life experiences can align and create compositional harmonies. 
LOCATION: Richard Levy Gallery, 514 Central Ave. SW, Downtown Albuquerque • 505-766-9888 • www.levygallery.com
---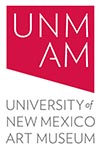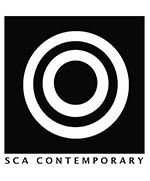 IMAGES, left to right:
Paolo Patrizi, Starlings #21, at UNM Art Museum
Sarah Moore, Self-Portrait in the Midst of a Bad Week, at 516 ARTS 
Rania Matar, Tamer 6, Beirut Lebanon, at Richard Levy Gallery
Natalie Krick, Mom and Dad, ok cupid date #2, courtesy of CENTER