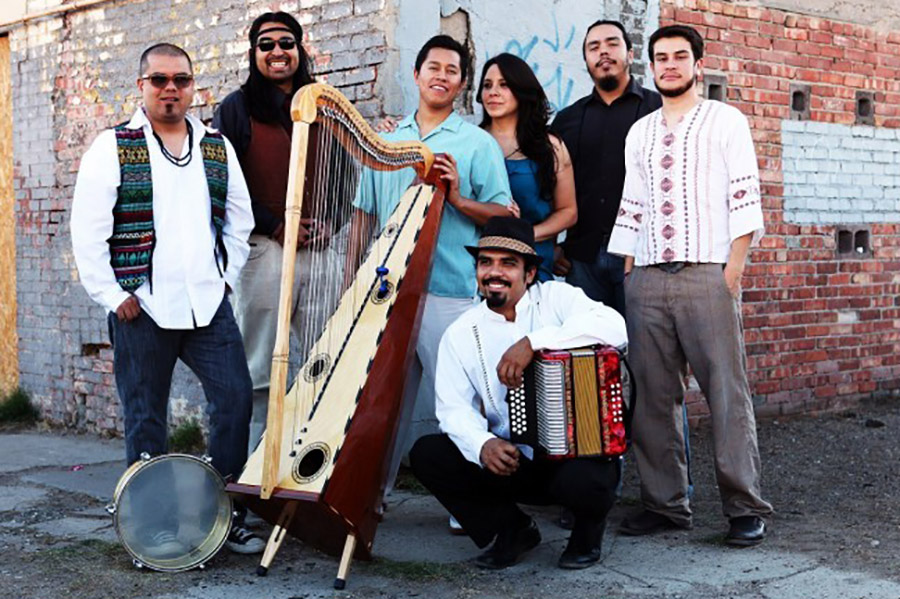 Saturday, April 7, 7:30pm

At Outpost Performance Space, 210 Yale Blvd. SE, Albuquerque
TICKETS: $20/$15 Outpost & 516 ARTS Members & Students, available at outpostspace.org, 505-268-0044 or in person at 516 ARTS

The 7-piece Frontera Bugalú is a musical project based in El Paso, Texas. They perform an energetic fusion of border folk and cumbia music. They just released their second album, Alma de Jaguar. Lone Piñon is a New Mexico-based, acoustic trio that plays music celebrating the diversity of the region's cultural roots including New Mexican polkas and chotes, Mexican huapango and son calentano, and classic borderlands conjunto.
Image: Frontera Bugalú