Weekend Workshop with Holly Roberts:
Using Photography in Mixed Media
A program for PhotoSummer 2016

516 ARTS hosted a special intensive weekend workshop for PhotoSummer with guest artist Holly Roberts, combining photography and photo-based processes with different materials to build unique mixed media works. Students worked with transfers, water-based paints and adhesives, laser and ink jet prints, and any found or made material that they liked to incorporate into their collages. They prepared paintings as backgrounds to adhere photographs, drawings, paintings and just about any collage material they came up with. Techniques taught included polymer transfers, the use of water based paints, correct gluing techniques, substrates and composing and building an image.
Friday, July 8, 7-8:30pm
Saturday & Sunday, July 9 & 10, 10am-5pm
Location: 516 ARTS
Cost: $250/$235 for 516 ARTS Members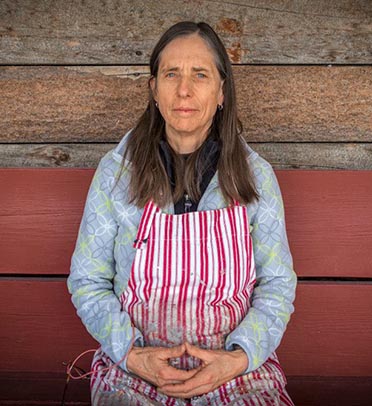 About Holly Roberts: Holly Roberts' first national exposure came in 1989 with the publication of the monograph Holly Roberts, published by the Friends of Photography. Although her work is based on the photograph, it is the inclusion of paint that continues to make it so distinctive. As David Featherstone says in his introduction, "While it is Roberts' evolving interaction with the photograph that takes her to her finished work, it is the existence of the underlying photographic image–even whin it is obscured by paint–that gives the work its powerful qualities and sets up the emotional challenge for the viewer." Her work has continued to evolve, but she has reversed her original process of heavily overpainting the black and white silver print. She now works on the painted surface, developing a narrative scene with collaged photographic elements. Holly Roberts' work has been featured in two other monographs, Holly Roberts: Works 1989-1999 and Holly Roberts: 2000-2009.
---

This event was part of PhotoSummer 2016, a collaborative initiative that strives to represent and actively promote historical and contemporary photography in New Mexico. Taking the rich legacy of photography in New Mexico as a point of departure, the exhibitions and public programs around PhotoSummer embody the continued energy and support of the photographic arts in the region. Organized by UNM Art Museum, 516 ARTS and CENTER, PhotoSummer 2016 features a series of exhibitions, talks, workshops and events in Albuquerque and Santa Fe.
Image: Holly Roberts, Bicycle Rider, 21x31 inches