Fraction of a Second
A multi-site exhibition at 516 ARTS & UNM Art Museum
for PhotoSummer 2015
Opening Reception at UNM Art Museum: Friday, June 5, 6-8pm
Members' Preview 5-6pm

Opening Reception at 516 ARTS: Saturday, June 6, 6-8pm
Rita Koehler Artist Talk: 4pm
Curator Talk: 5pm

Curated by David Bram, editor and publisher of the online Fraction Magazine, this multi-site exhibition brings together 45 diverse contemporary photographers, both established and emerging, with 35 artists from across the United States featured at 516 ARTS and 10 international artists featured at UNM Art Museum (from China, France, Japan, Ireland, Italy, The Netherlands, Norway and the UK). This exhibition is the center of a new season-long photography collaboration called PhotoSummer in both Albuquerque and Santa Fe (see separate press release). Opening events for Fraction of a Second take place during the Albuquerque weekend of PhotoSummer (June 5 & 6).

Join Guest Curator David Bram for a walk-through of the portion of the Fraction of a Second exhibition at 516 ARTS on Saturday, June 6 at 5pm. Local and visiting artists featured in the exhibition will talk about their work with Bram and answer questions from the public.
---
Fraction Magazine began as a way to broaden exposure for under-recognized work. Since it was launched seven years ago, it has featured portfolios of more than 300 photographers worldwide. Despite the accessibility and wide reach of an online venue, nothing replaces the experience of seeing a beautiful image printed and up close. The object is supreme.
The exhibition catalog for Fraction of a Second is published by Radius Books, and includes essays by Michele Penhall and James Elkins. Penhall says, "With a keen and perceptive sense of what makes a good picture, each month Bram presents a handful of engaging and original portfolios by young and/or emerging artists whose work, in almost all instances, has never before been published or seen online. And he does this one image at a time. ...In addition to the contemporary work Bram presents, he has featured work by a number of established and renowned photographers...This nod to both photography's history and canon provides balance to the very au courant nature of publishing visual work online, as it also no doubt introduces many young and/or foreign photographers to some of the discipline's significant artists and iconic images."
FEATURED ARTISTS:
at 516 ARTS
Regional & National Artists
at UNM Art Museum
International Artists

---

---

Leon Alesi (Texas)
Holly Lynton (Massachusetts)
Alex Catt (UK)
Liz Arenberg (New York)
Sara Macel (New York)
Ellie Davies (UK)
Thomas Barrow (New Mexico)
Rania Matar (Massachusetts)
Regis Feugere (France)
Clare Benson (Michigan)
Sarah Moore (Montana)
Paul Gaffney (Ireland)
Jonathan Blaustein (New Mexico)
Bruce Myren (Massachusetts)
Sachiko Kawanabe (Japan)
Aaron Blum (Pennsylvania)
David Ondrik (Oregon)
Ingvild Melberg Eikeland (Norway)
Daniel Coburn (Kansas)
Edward Ranney (New Mexico)
Yvette Monahan (Ireland)
Matthew Conboy (Pennsylvania)
Kathleen Robbins (South Carolina)
Paulo Patrizi (Italy)
Matthew Crowther (Illinois)
Bastienne Schmidt (New York)
Jiehao Su (China)
Jess Dugan (Illinois)
Nick Shepard (Oregon)
Hiko Uemara (Netherlands)
Kirk Gittings (New Mexico)
Lara Shipley (Missouri)
Alice Hargrave (Illinois)
Charlie Simokaitis (Illinois)
Rita Koehler (Indiana)
Kurt Simonson (California)
Karen Kuehn (New Mexico)
Tabitha Soren (California)
Galina Kurlat (Texas)
Cheryle St Onge (New Hampshire)
Nate Larson (Maryland) &
Jim Stone (New Mexico)
Marni Shindelman (Georgia)
Joel Peter Witkin (New Mexico)
Isa Leshko (Massachusetts)

Rita Koehler is a guest artist-in-resident as part of 516 ARTS partnership with the national NPN/Visual Artists Network residency program. For this residency, Koehler will be working on a diptych of opposing sides that is part of her new series titled Xenia. Xenia is a body of work addressing the transformational role of women religious in the Catholic Church since Vatican II. Portraits from this work will be featured in the Fraction of a Second exhibition at 516 ARTS.
Opening Night Events:
Music by DJ Halcyon playing Cumbia & more
Refreshments from local restaurants and beer for sale from Tractor Brewing
Upcoming Events:
BOOK SIGNING: Friday, June 12, 6pm at 516 ARTS
Fraction of a Second artist Daniel W. Coburn will be signing his book, The Hereditary Estate, during an artist talk at 516 ARTS. Books will be available for purchase on site.
The Hereditary Estate is the first major monograph by photographer Daniel W. Coburn. The images are presented with two thoughtful essays contributed by Karen Irvine, Curator and Associate Director at the Museum of Contemporary Photography, Chicago, and Kirsten Pai Buick, Associate Professor of Art History at the University of New Mexico. For more information on the book's contents, please visit the artist's website.
---
This exhibition is part of PhotoSummer 2015, a new collaboration, launched by 516 ARTS and UNM Art Museum, that celebrates contemporary photography from around the world in New Mexico. It features exhibitions and public programs in Albuquerque and Santa Fe, focusing on work that spans regional, national and international artists, curators and scholars. For a full schedule of events, talks and workshops, visit: www.516arts.org/photosummer or view the PhotoSummer guide here and below.
---
---
Media:

read: Exhibit's photographic mysteries evoke intrigue by Kathaleen Roberts, The Albuquerque Journal, May 31, 2015
read: Collaborations and Multitudes: Pushing Beyond the Built-in Audience by Lisa Barrow, Pyragraph, June 5, 2015
---
Image Gallery

---
516 ARTS is a VAN Partner of the Visual Artists Network (VAN). This project is made possible in part through support from the Visual Artists Network Exhibition Residency, which is a program of the National Performance Network. Major contributors are the Andy Warhol Foundation for the Visual Arts, the Joan Mitchell Foundation, the Ford Foundation, the Lambent Foundation – a project of the Tides Center, the Nathan Cummings Foundation and Southwest Airlines. For more information: www.npnweb.org.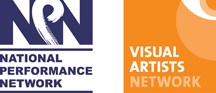 Image: Sarah Moore, Self Portrait in the Midst of a Bad Week